Francisco Pizarro was a swineherd.
Topic: History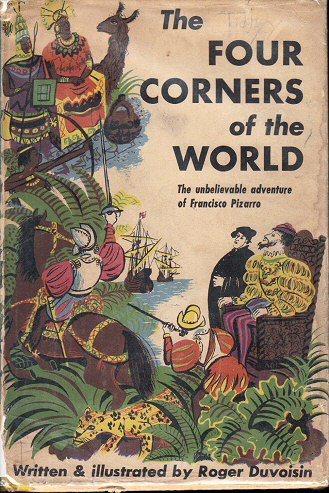 From the dusk jacket of the 1948 children's book, The Four Corners of the World:
As a young swineherd in the Spanish village of Trujillo, Francisco Pizarro dreamed that he would some day be a bold conqueror in faraway lands. But for many years he was to serve as a lowly foot soldier... until one day there came his chance to sail away. He embarked aboard the ships of Captain Alonso Ojeda who was off to conquer the new lands across the Atlantic.
The Spaniards' lust for gold led them to jungle shores barbed with poisoned arrows loosed upon the conquerors by hostile Indians. Then, from an Indian chief, Pizarro heard these fateful words: "Six suns' march away to the south there is a great country where there is a great country where there is more gold than there is water in the sea." And so it was that Pizarro set off in search of a fabulous land. Hunger and jungle heat and the deadly arrows of the elusive Indians depleted Pizarro's forces.... Everything worked against him but always he returned, spurred on by the promise of the Land of Gold.
....magnificent drawings and dramatic text recapture for young readers a truly unbelievable adventure. The book brims with the exciting color and dogged determination inherent in Pizarro's conquest of Peru.
Posted by damnintellectuals at 12:33 AM PDT