The greatest baseball player of all-time: Ty Cobb. Also, the craziest and meanest athlete of all-time..
Topic: Sport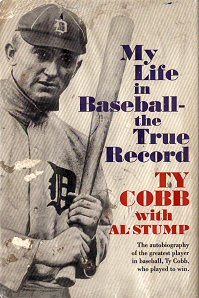 Ty Cobb's 1961 auto-biography,
My Life in Baseball - the True Story
, begins with a forward by General Douglas MacArthur, another mean as rabies, crazy as batshit, asshole. It is interesting to note that MacArthur was probably Cobb's only friend. Obviously, kindered spirits. Cobb still holds baseball records that will probably never be beaten, even in the current steroid era. His autobiography, however, is a gross mass of self-aggrandizing, closer to a Horatio Algers story bloated with statistics.
Al Stump, the writer who "assisted" Cobb, wrote a more faithful biography in 1994 titled, Cobb: The Life and Times of the Meanest Man Who Ever Played Baseball. In it, he details an ailing, frieldnless yet still wild Tyrus Cobb. Sometimes, it reads as a prequel to Hunter S. Thompson's Fear and Loathing in Las Vegas. The movie adaption of Stump's book, Cobb, stars Tommy Lee Jones in perhaps his finest role.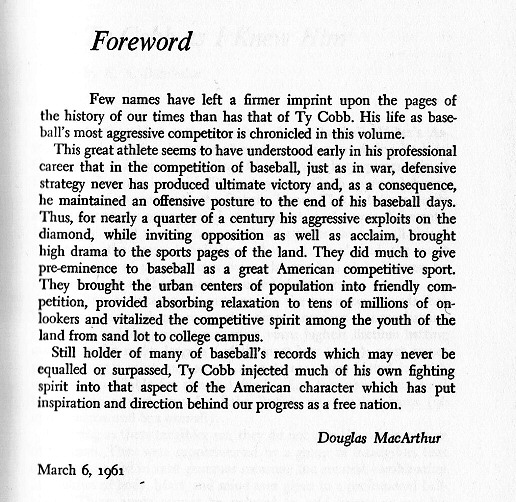 Posted by damnintellectuals at 1:59 PM PST
Updated: December 26, 2007 2:19 PM PST